Anaïs Nin once wrote that "life shrinks or expands in proportion to one's courage." Last week in Arizona, my courage was tested (and expanded) well beyond its previous limits.
A few years ago, my friends Allison and Jeffery started their own non-profit organization called OutLoud. (I'm proud to be a founding board member!)
One of OutLoud's programs is Discovery Journeys— experiential learning journeys for youth from across the city, designed to build community, provide opportunities for self-discovery, and expand horizons.
"Through collective risk taking and exploring new environments, youth develop a deeper connection with the natural world and build a strong community with other teenagers from different neighborhoods and cultural backgrounds." (Learn more)
I've had the privilege of joining OutLoud as a guide on two Discovery Journeys now. Our first was back in 2019, where we brought young people from Dallas to San Francisco, through the Redwood forest, along the west coast and ended up in Portland.
This year was a "Secret Mountain Wilderness Adventure" exploring Sedona, Arizona. We flew to Phoenix and drove to Sedona in a 15 passenger van, stopping to kayak the Verde River along the way. Allison and Jeffery led the group on hikes to the Birthing Cave, Soldier's Pass Cave, and other stunning sights. We picnicked at swimming holes, spent a night at Cave Springs campground, and then backpacked 7.5 miles through the West Fork of Oak Creek Canyon and camped under the stars.
Words can't fully convey the beauty of the canyons or the experiences we shared. I'll leave you with photos instead.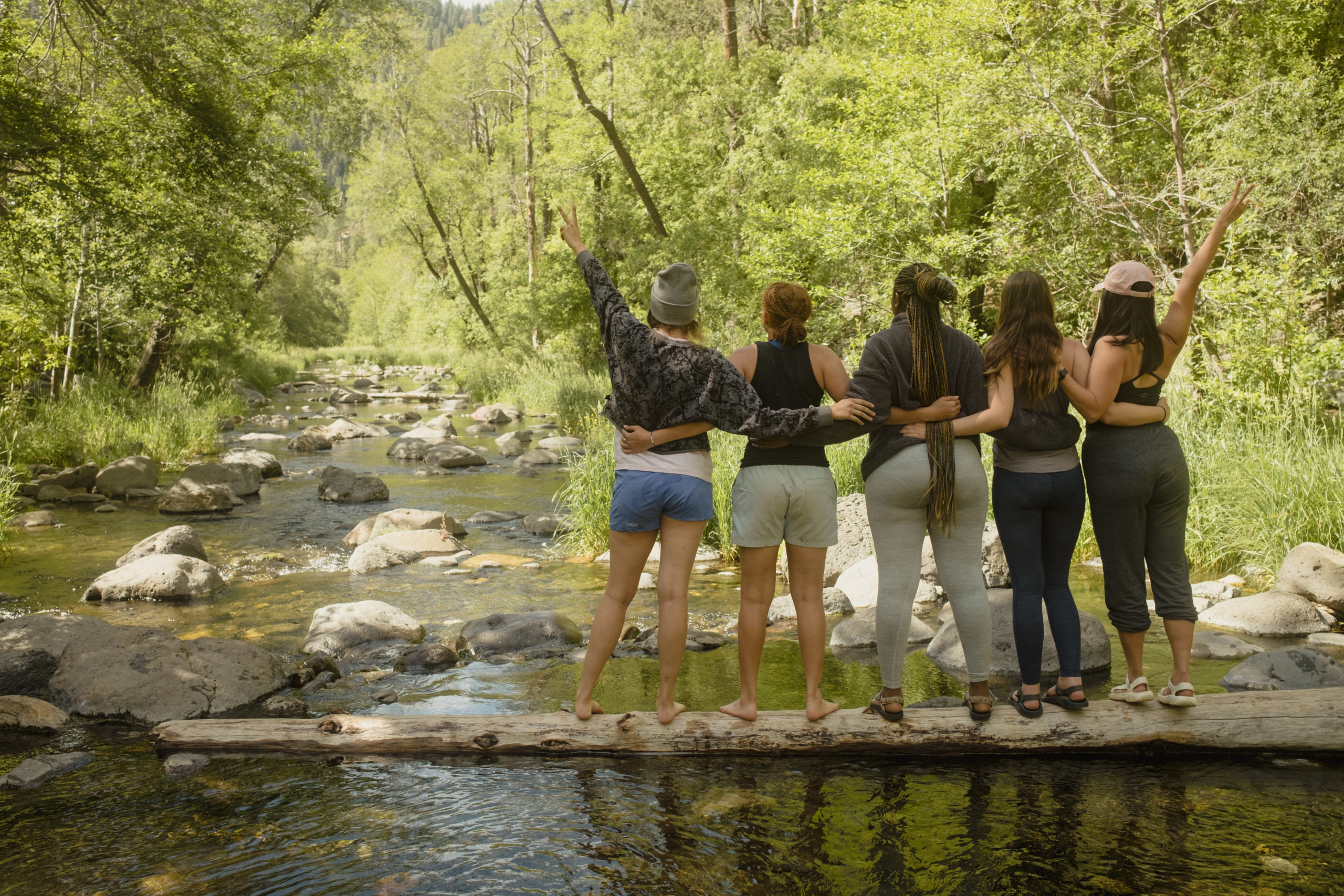 OutLoud is currently accepting applications for their Discovery Journeys cohorts for Dallas-area high school students.
Each cohort travels to different locations that have been scouted and tested by the OutLoud team. Trips vary by year, age and group but some previous locations have included the Redwood National Forest, Southern Oregon, and backpacking outside of Sedona.
The entire program is free to participants and includes airfare, all meals, activity fees, and any special gear required. Click here to apply by Friday, June 18th.