After our tour of the Armani Hotel Dubai and before our dinner reservation, the hotel arranged drinks for us in the At.mosphere lounge. We were escorted to an elevator that took us to the 123rd floor of the Burj Khalifa.
One flight down from the top of the Burj Khalifa, on one of the most beautiful staircases I've ever seen, we made our way into a private area of At.mosphere for our pre-dinner cocktails.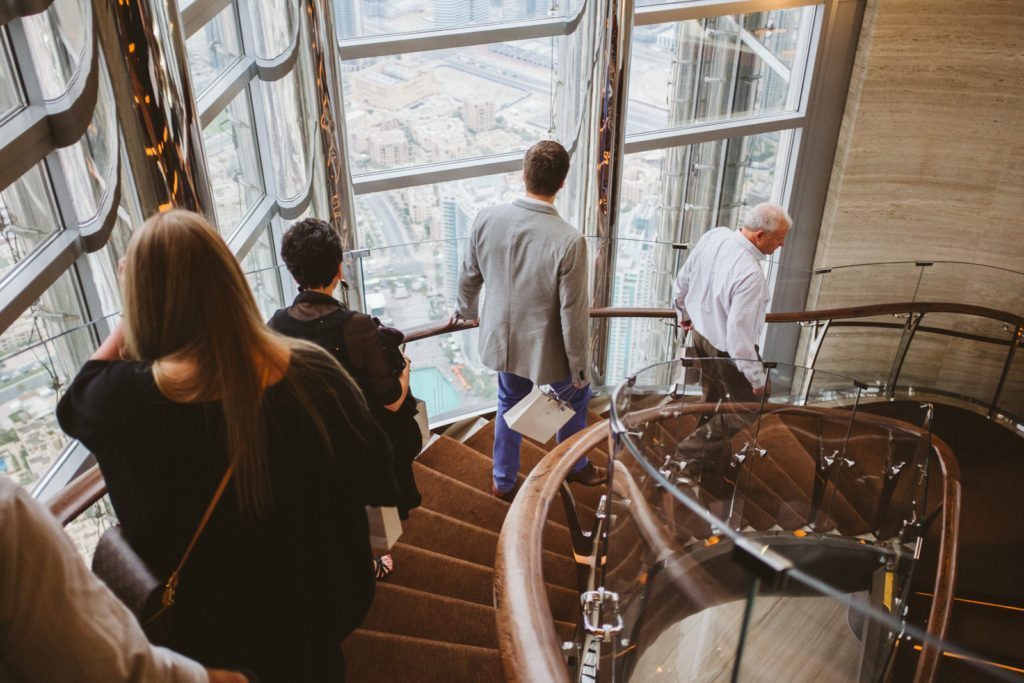 The view was just as amazing as if we had been in the observation area of the top floor…
… except with drinks! 😉
The "422" drink shown below is made of passion fruit, crushed kumquats, aged rum, and Grand Marnier.
My mom's "21 Karats" cocktail was topped with a decorative gold leaf. #onlyindubai
Having cocktail hour in the At.mosphere Burj Khalifa lounge overlooking downtown Dubai was a once-in-a-lifetime experience that was definitely worth toasting to!