The magical quality of Dubai is that there are so many unique sights and activities, that it almost feels as though you took several different vacations in one! One day, we were touring a five star hotel inside the tallest building in the world, and the next, we were sailing across Dubai Creek on an abra boat for the meager cost of 1 dirham.
Located in the Deira area of Old Dubai, the gold, textile, and spice souks were some of the highlights of my trip. I practically filled my entire memory card in these vibrant markets. It was like stepping out of a time machine when compared to the skyscrapers downtown, but in the best way. Haggling with the friendly stallholders over the price of gorgeous fine jewelry, the softest fabrics, and fragrant spices was like a fun game– with the prize being keepsakes that I will treasure always as a symbol of our trip.
(Here's a sneak peek of my favorite textile souk find…)
The souks were a short taxi ride from our hotel. My mom had been to the souks on a previous trip, so she sort of knew her away around (until we got lost looking for our lunch spot… but that's a story for another blog post). If it's your first time visiting Dubai, I'd recommend signing up for a guided tour of the souks to help navigate and get the best deals.
Whether you sign up for a tour, or decide to brave the labyrinth on your own, make sure to spare a few minutes and a single dirham to take a ride on one of the traditional abra boats. It was a neat way to see the sights of Dubai Creek and save a lot of money on cab fare!
Gold Souk
Textile Souk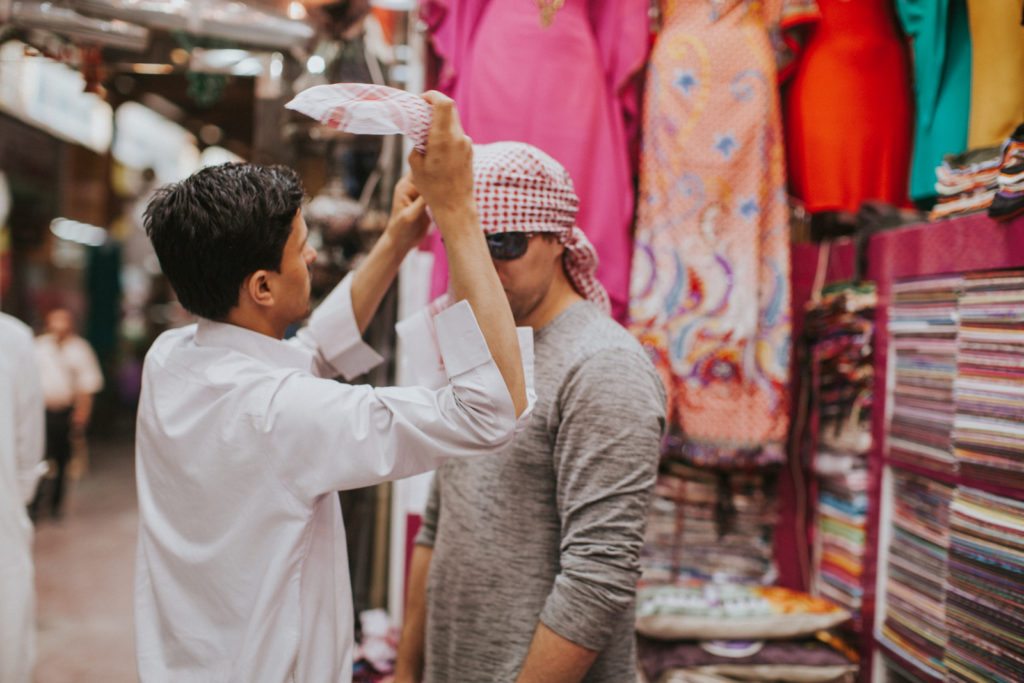 Spice Souk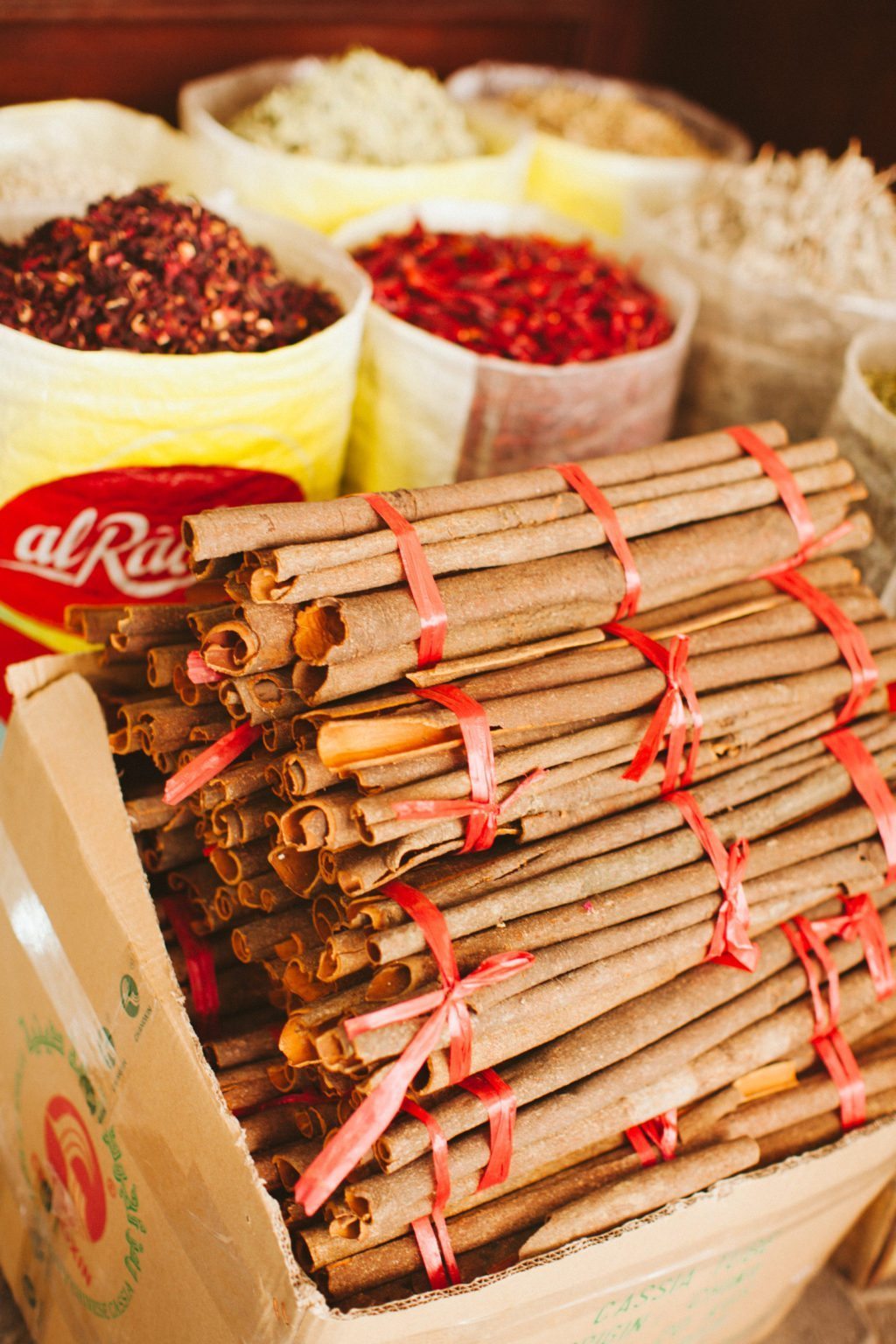 Abra Boat Ride Across Dubai Creek