It's been too long since I had time and energy to sit and write a recap for Sevi's Monday Hangover link-up. Here's hoping that this gets me back on track for our weekly weekend-in-a-nutshell posts! As some of you may have seen from recent Instagram posts, I spent the weekend in Branson, Missouri with my husband's family to celebrate the 60th wedding anniversary of his grandparents. It was the first weekend in quite some time that was not filled with work/photoshoots. I didn't realize how desperately I needed a vacation, until I felt the huge weight lift off my shoulders as we started driving through the Ozark Mountains.
I've been going non-stop and working myself sick this past month. As much as I love what I do, and who I get to work with, sometimes I forget that weekends are the time when we are supposed to rejuvenate and prepare ourselves for the week ahead. I've been struggling to keep up and catch my breath. A weekend retreat to a cabin in the woods was just what I needed.

We stayed at the beautiful Royal Moose Lodge with Holden's extended family. It was wonderful to meet some relatives for the first time and catch up with those I already knew. I made a conscious attempt to be present on this trip and only caught myself reading work emails a few times (and answered even less). I just enjoyed spending time with Holden, my in-laws, and maybe even catching a bit of baby fever after meeting our precious little second cousins.

I decided to take a break from my typical portrait photography for the weekend (except for group family photos). I swapped my 50mm f/1.2 L lens with my 35mm f/1.4 L and attempted to get back in touch with my photojournalistic style.
It was such a nice break to just shoot, observe, and interact without worrying about setting up the perfect composition, panicking over less-than-ideal lighting, or any of the other things that run through my head during a typical session. Instead, I just got to observe and interact– if I happened to catch a good photo in the process, it was just an added bonus!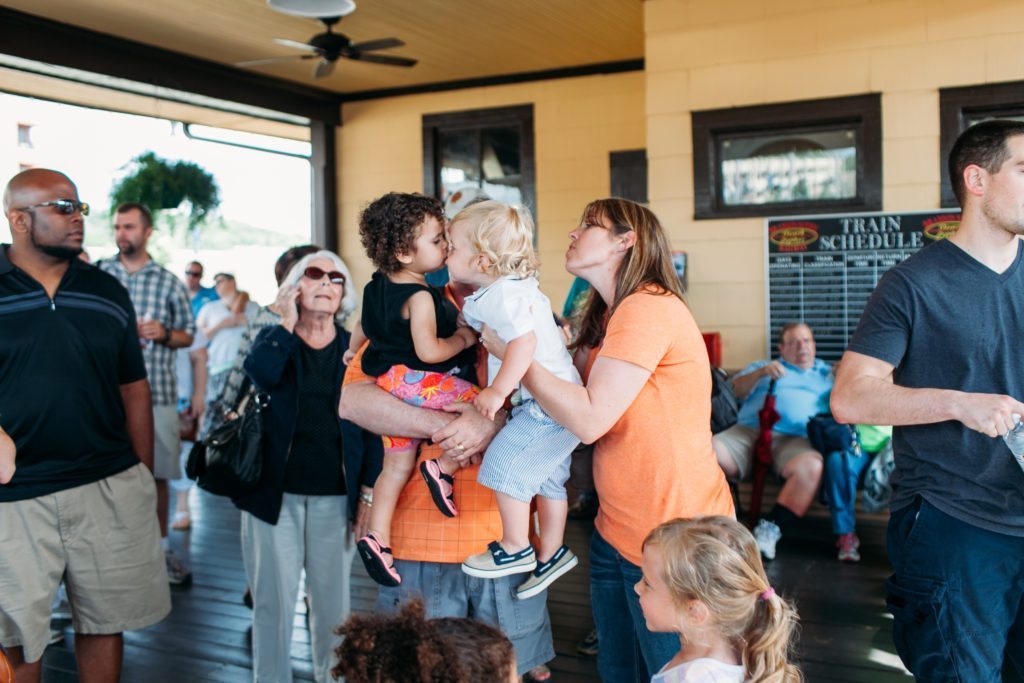 The best part of the trip was of course getting to commemorate our grandparents' 60 year anniversary. Such an amazing milestone and beautiful celebration to witness.

It's kind of overwhelming to comprehend 60 years together, but I hope that when we make it to that milestone, Holden and I still look at each other with the love that these two do…