Email from Kyung-mi Unni:
hello my sister~~
Do you know skype which is internet phone?
I Want a talk to you(tomarrow) on skype
I'll let you know how to useskype
Just enter this website www.skype.com
then you can register on the site and make your ID just let me know your ID
I hope we talk each other too
Let me know wher you have ID
I want to see you faces as soon as possible
there are so many things I'd like to say but I can't write at length because i'm not good at English

---
I spoke to my Korean family for the first time on Skype with assistance from a Korean-Australian friend of a friend who was able to interpret for us.
Premium Skype Membership = $9.99/month.
Exchanging words I've waited a lifetime to hear/say = Priceless.
Seeing their faces, tears, and laughter was an experience I will never be able to describe in words.
My Korean family:
어머니 (eomeoni): mother

Kyung-mi 언니 (unni): older sister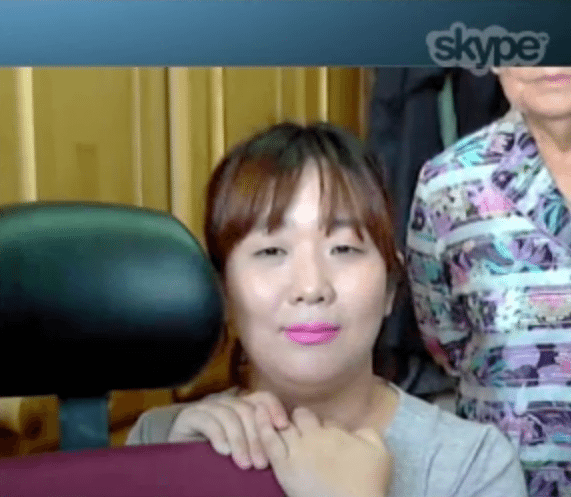 Kyung-hee 언니 (unni): older sister

동생 (dongsaeng): younger brother

할머니 (halmoni): grandmother

조카들 (joka dul): niece/nephew

숙부 (sukbu): uncle

형부들 (hyeongbu dul): brother-in-laws