It's been a few weeks since my first "Style Spotlight" feature, but I hope the wait was worth it! I've been dying to share the pictures from the lookbook shoot for Valery's headband company, With Love From Rigby.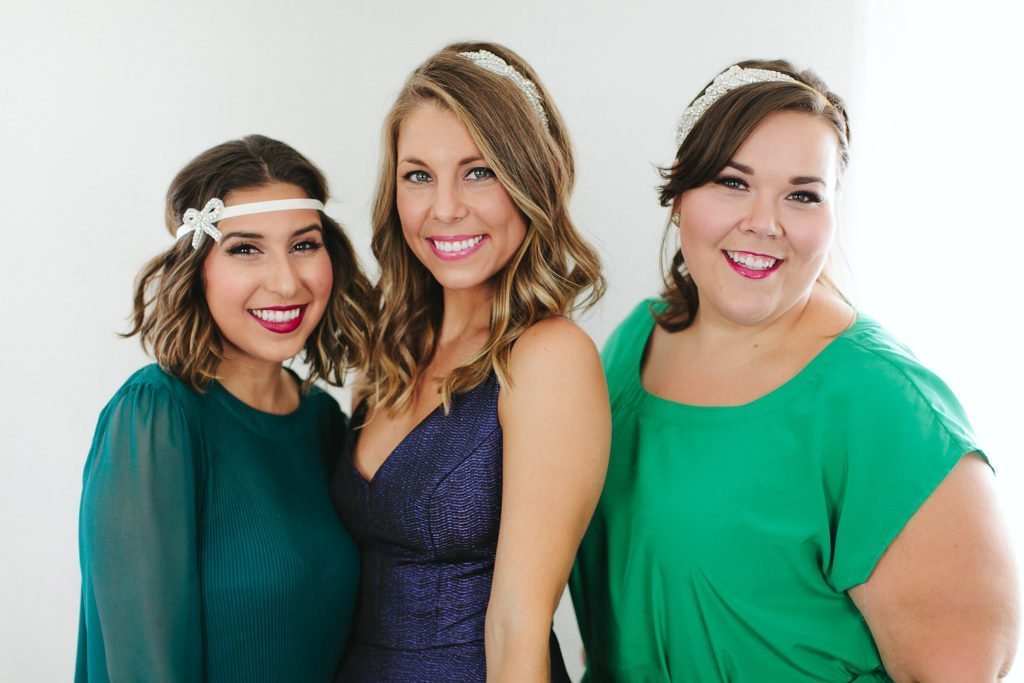 I thank the blogging powers-that-be every day for bringing Valery into my life. Never in my wildest dreams, could I have imagined that starting a blog would lead me to make such amazing friendships. Valery's creativity, passion, and determination inspires me daily. Beyond that, she's just the best human and has the kindest heart. I love working with her on anything and everything — from Diversity Chic to With Love From Rigby.
It was a privilege to work with her on this styled lookbook shoot in my studio. I haven't been using the studio very much, just because most of my work tends to be outdoor and on location. Sometimes the white backdrop of the studio is just too plain. But with Valery's phenomenal vision of a Great Gatsby themed set and a few gorgeous models, the studio was transformed into a Roaring Twenties cocktail hour!
Jaclyn, Valery, Chelsea, and Natalie were the perfect models. The entire session felt like a party with friends. (The champagne probably had something to do with that hehe!) But, in all seriousness, the shoot and finished result exceeded my expectations infinitely. Scroll down to see more images from the lookbook and click to shop any of the styles you like! Use the promo code stephanie at checkout to save 25% off your purchase!!
[show_boutique_widget id="284394″]