If you could do only one thing while visiting Dubai, it should be a desert safari. Our Sundowner Dune Dinner Safari from Arabian Adventures was something I'll never forget, and epitomized the magical quality of the city for me. (I may or may not have been singing "Arabian Nights" from Aladdin in my head the entire time…) This adventure alone was worth the 14-hour flight.
A brief reprieve from the hustle and bustle of the city, our trained guide picked us up from our hotel and drove us to the Dubai Desert Conservation Reserve. In our 4×4 SUV, we glided over the sand dunes into the heart of the desert.
Our first stop was to watch a falcon show. You may recognize this winged reality TV star "Gizmo" from his recent Real Housewives of Beverly Hills episode.
We continued through the desert on a thrilling dune-bashing ride, with periodic stops for photo opportunities.
Our desert drive brought us to a traditional Bedouin-style camp where we partook in camel rides, henna handpainting, a Middle-Eastern dinner, and belly-dancing entertainment.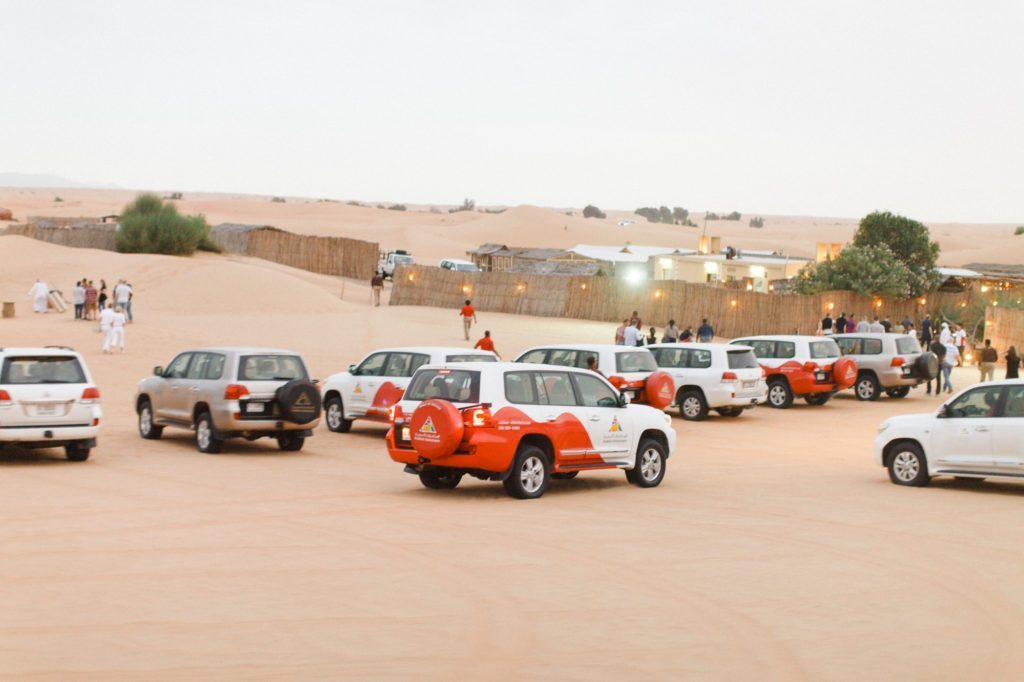 Our Arabian Adventure ended with stargazing and shisha. The perfect conclusion to an unforgettable desert sojourn.