I could not contain my excitement when our friends told us they would be having their wedding reception in Austin, because I'd been dying to stay at the newly renovated Austin Motel.
The iconic South Congress motel was recently purchased by Bunkhouse, Liz Lambert's hospitality group whose portfolio includes Hotel San José and Hotel Saint Cecilia.
A week or so before our trip, I received a call from the hotel offering to upgrade us to a suite. I couldn't believe our good fortune; especially since we needed space for a rollaway so Holden's brother could stay with us.
The motel exceeded my expectations! Holden and I felt right at home surrounded by our favorite mid-century style decor. It reminded me a bit of Palm Springs (in the best way). For hotel reviews, I'd typically write more information but in this case, I truly believe pictures are worth more than words. Enjoy these pics of the delightfully playful Austin Motel and book your stay ASAP!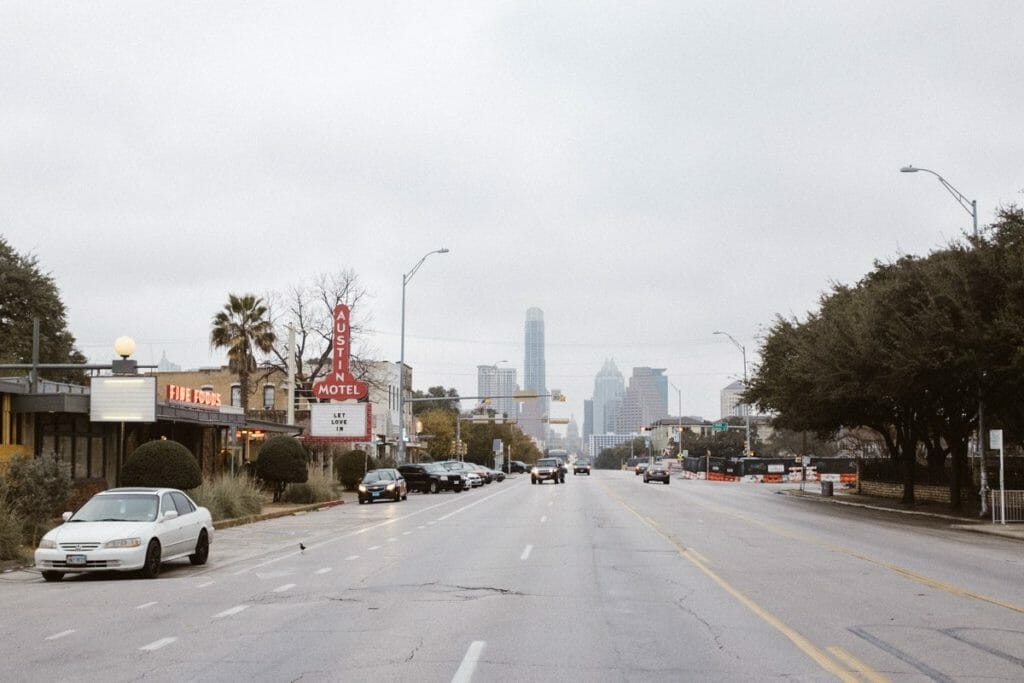 The motel's location on South Congress is an ideal spot in proximity to some of the best restaurants and shopping that the city has to offer. Güero's always ends up being one of our stops, as well as my new favorite, Café No Sé.
As an added bonus, Austin Motel is across the street from the infamous "i love you so much" mural at Jo's Coffee — which aptly describes how I feel about this darling hotel.