Before this month comes to a close, it's time for another Diversity Chic installment! It's been awhile since we tackled our first "Decades" trend with a 90's flashback. This time around, we decided to go back a little further in time and channel the 70's.
Unlike the 90's, I didn't experience this groovy decade personally. When I used to think of 70's style, I immediately had embarrassing visions of 5th grade and my bell bottom jeans from Limited Too (with smiley faces on the flares). The trend is making another comeback (or did it never really go away?) but this time I'm all for it! (Special thanks to "The Get Down" on Netflix for piquing my interest)
I kind of procrastinated on shopping for a 70's outfit this month, but luckily was saved by the bell (sleeves) when I remembered I had purchased this floral print dress back in April for the rewardStyle conference! We waited for a sunny forecast and shot with my talented friend/coworker Amanda Stevens, which was a nice reprieve for me (and Holden… who was still a bit hungover from his 30th birthday party lol).
Don't forget to check out everyone else's blog today and get the details on their fun and retro outfits: Sevi, Valery, and Denise.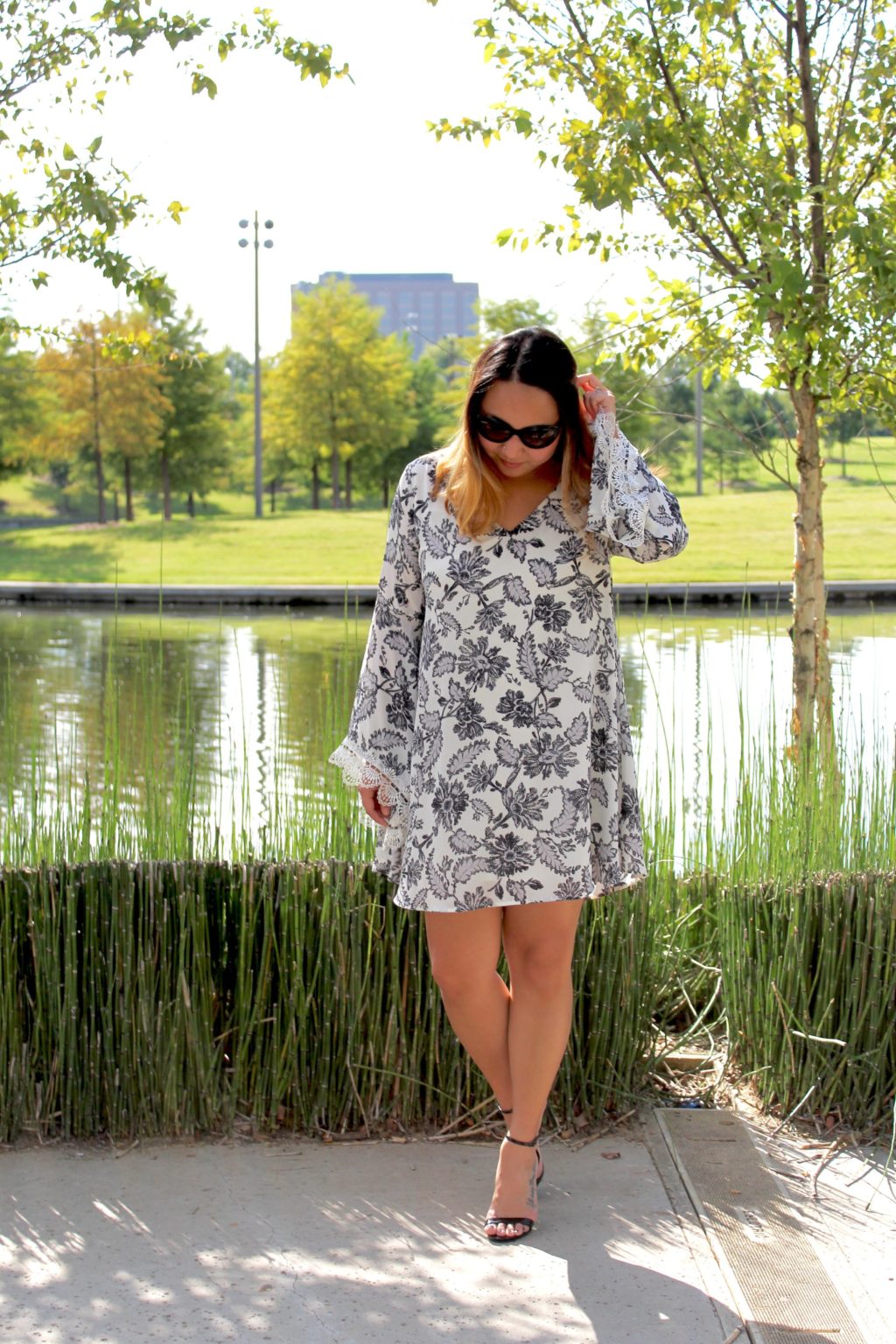 Thanks again to Amanda Stevens for the photography! I hope you enjoyed our 70's inspired outfits, and would love to know which decade we should try next…
This post may contain affiliate links, which means I earn commission on purchases at no added cost to you.