"Simplicity is making the journey of this life with just baggage enough." (Charles Dudley Warner)
Growing up as the daughter of an airline employee, the perils of standby travel have plagued me for as long as I can remember. Our family never checked bags for fear of the luggage arriving before we did if we didn't make a flight. The packing philosophy I live and breathe by is to keep it simple by choosing basic neutral pieces. My preference for minimalist style extends beyond my outfit choices and into my makeup bag!
When selecting makeup for traveling, I opt for quality over quantity. I'd rather spend my time exploring the city, instead of sitting in front of a mirror primping. For my recent trip to Springfield, I packed the bare essentials in my TSA-friendly cosmetic bag, and it made getting ready each day (and through the security checkpoint) a breeze!
Revision Skincare's Intellishade Matte tinted moisturizer provided SPF 45 protection as well as natural coverage with a shine-free finish. I discovered Revision Skincare through a local event at the Dallas Center for Dermatology and Aesthetics and received the product as a complimentary gift. I'm officially obsessed with it! Gave my skin a subtle glow with a few light swipes of BECCA Shimmering Skin Perfector in Champagne Pop. NARS Radiant Creamy Concealer in Ginger helped combat my travel-weary undereye area. For a little added glamour in the evenings, I used liquid eye liner for a cat-eye effect. With a little bit of powder on my eyebrows and neutral-colored matte liquid lipstick (Lolita II from Kat Von D), I was done in a matter of minutes and ready for my #HotelVandivortBathroomSelfie.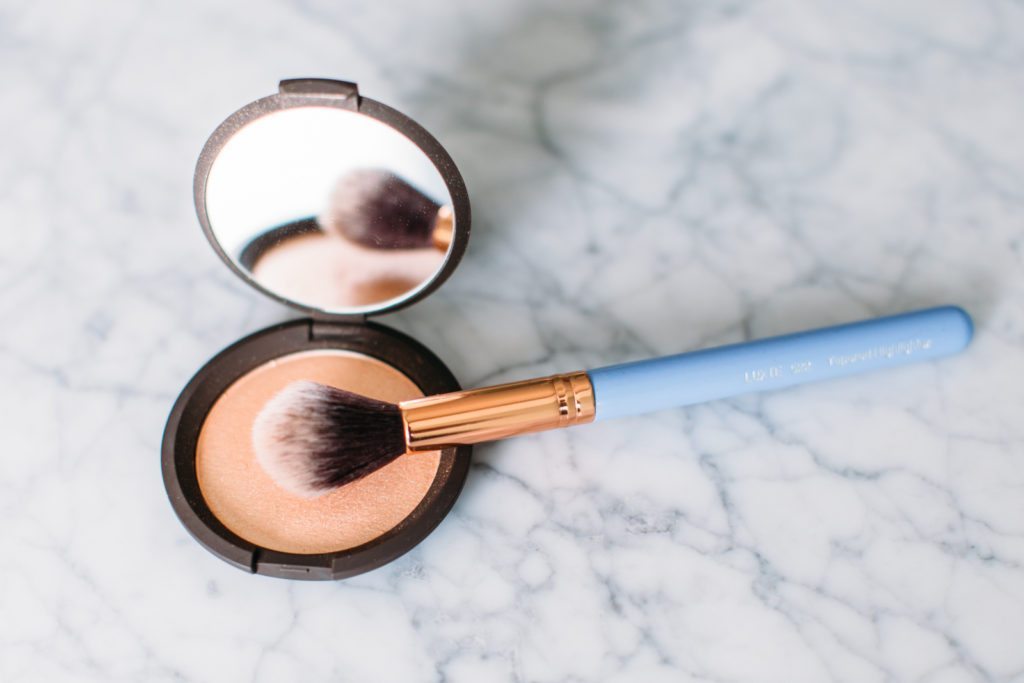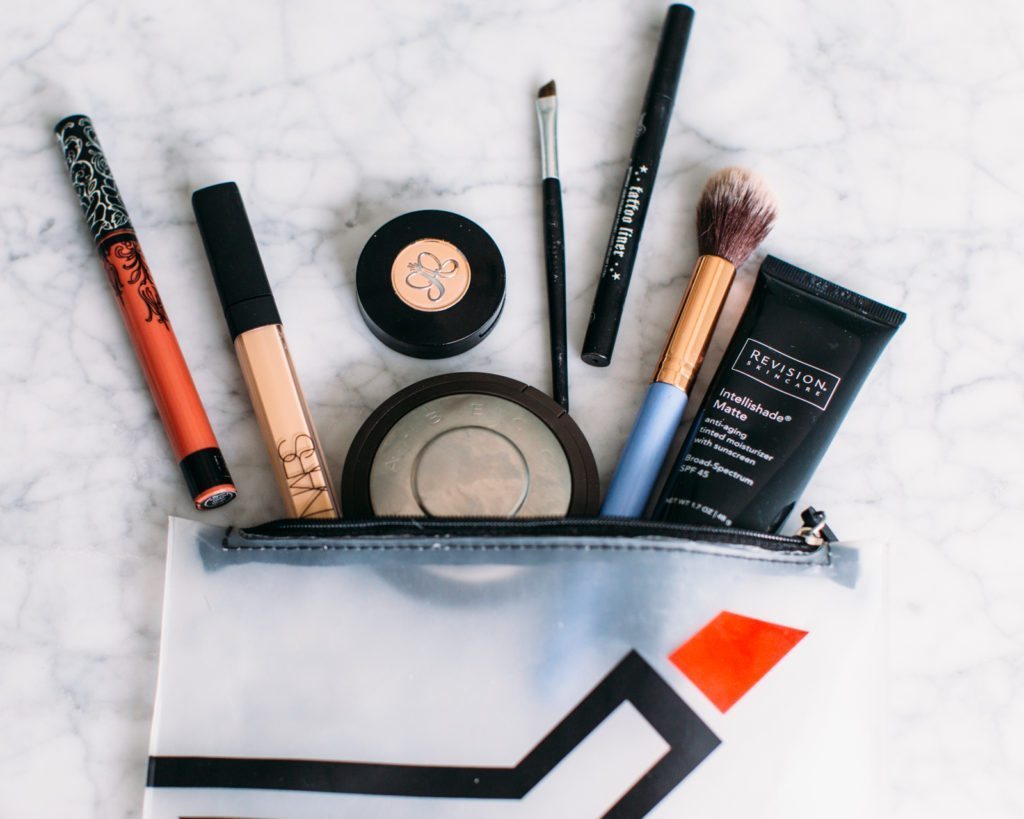 This post may contain affiliate links, which means I earn commission on purchases at no added cost to you.