"Sometimes the most scenic roads in life are the detours you didn't mean to take." (Angela N. Blount)
My batteries were charged, the alarm woke me up promptly at 4am, and I staked my territory on the bow of the Celebrity Solstice. We were ready to pass through Tracy Arm Fjords. This was meant to be the climax of the trip– the fjord for which the cruise itinerary was named. It was cold outside, but I didn't give it much thought. My hands were gloved and ready to shoot as the clouds began to brighten with daylight.
The morning wind was pretty brutal, so I couldn't quite make out what my mom was saying behind me. Something about too much ice, Captain can't pass through… My dad passed the message forward to me. We weren't able to sail through Tracy Arm because there was too much glacial ice to navigate safely. Instead, we were taking a detour through Endicott Arm, and might get close enough to see Dawes glacier.
A wave of disappointment rushed over me. I had been googling images of Tracy Arm Fjords for months in preparation for the trip. The hashtag was already pre-populated in my phone for Instagram caption purposes. I looked down at the camera in my hands and wondered if enduring the cold wind for hours to claim my spot had been in vain.
But then I lifted head and saw the view in front of us.
Snow-capped mountains peering out from a blanket of clouds. Still waters creating fascinating patterns in the wake of a small tourist boat. Glaciers whose dreamy cerulean blue color seemed too vivid to be real. Harbor seals trying to keep their balance on floating icebergs.
We sailed slowly through the passage, and I jokingly mentioned to Holden that it felt like we were in The Lord of the Rings.
Despite my initial reaction to the detour, I would have been more than happy enough with the sights that morning in Endicott Arm alone. But our Captain was something of a rockstar and managed to weave between the treacherous ice with flair. He brought the ship right in front of Dawes Glacier and did a 360 degree turn so every passenger could get the picture-perfect shot of its icy majesty.
As my camera's battery drained from continuous shooting, I put it back in my bag and took a moment. Traveling as a photographer is a constant tug-of-war between memories and mindfulness. Pictures will remind me what it looked like, but would I remember how it made me feel?
The warmth of the sun rising behind the frozen glacier felt like… being alive.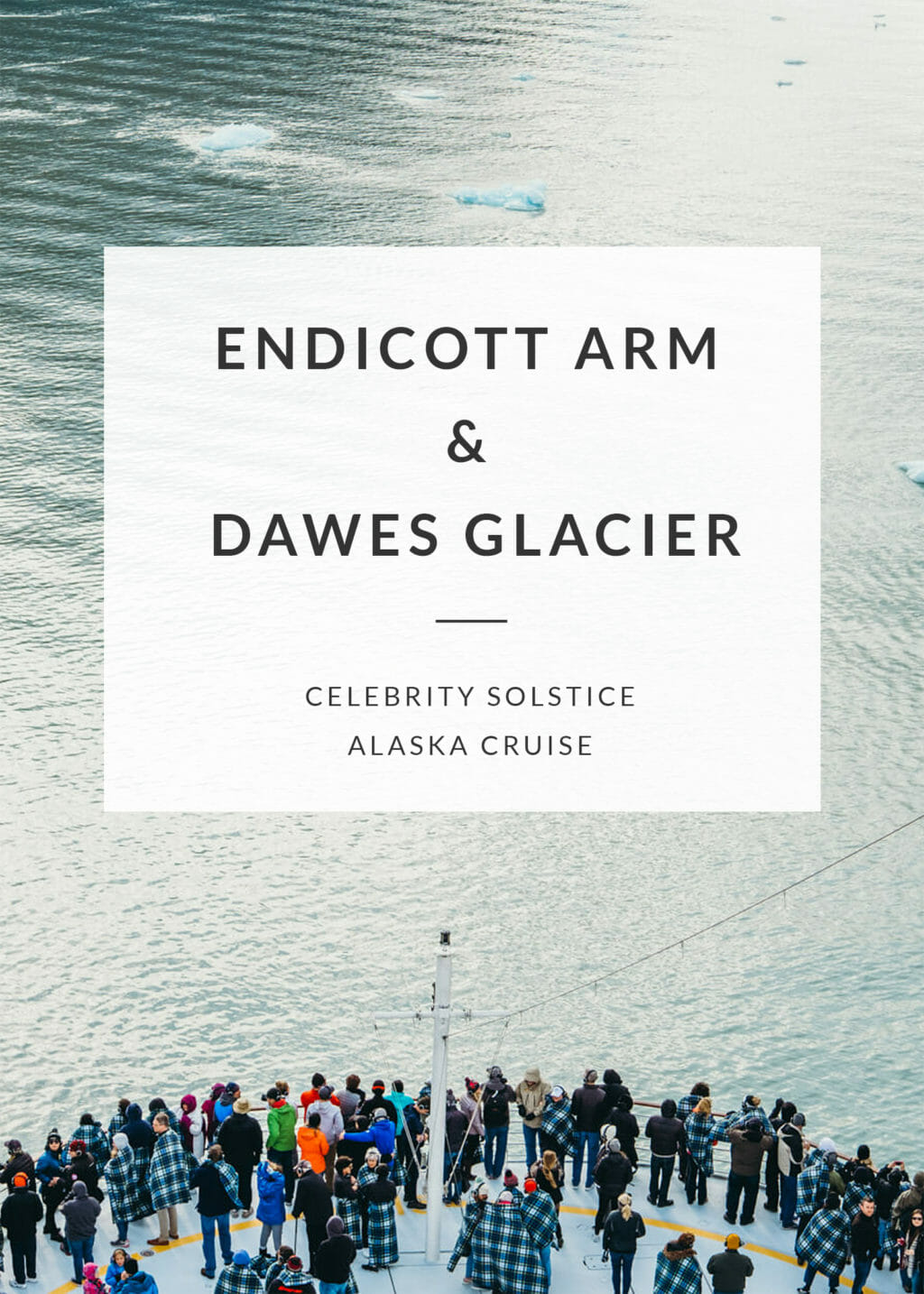 Photos taken with a Fuji XT2, Fuji 50mm f/2 lens.